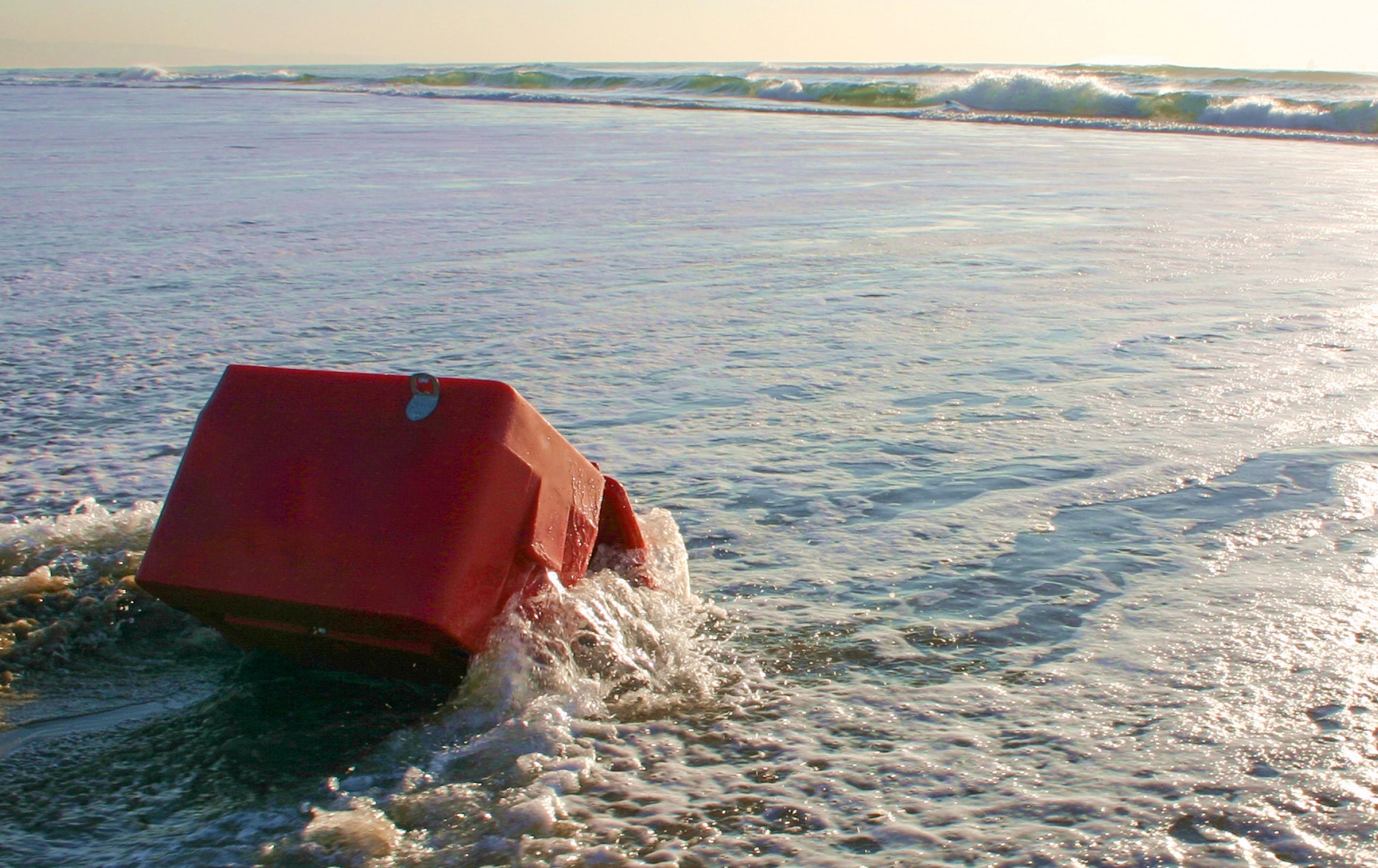 Our Story
What is that? – in 4-wheel drive, exploring a remote stretch of beach in the Great Australian Bight, fishing enthusiast John Iwankiw's attention was secured by a flash of red. Dug out and shaken free of barnacles and sand, John found himself holding an unfamiliar cooler box. Sturdily built, it was in surprisingly good shape, but missing its lid...
Thirteen months, bashed by a brutal ocean.
Thirteen months prior to his discovery and on a different continent, a tragedy had unfolded. A container ship called the Jolly Rubino had left the Port of Durban and was heading up the coast of Zululand. On board the ship are two 40' container loads of ice coolers, Coca-Cola branded and destined for Ethiopia, via Mombasa. North of Richards Bay, the vessel runs aground at St Lucia and in ferocious winds and rough sea conditions, it breaks apart and sinks.
Later, miraculously, one by one ice boxes escape the sunken ship and start floating south on the Agulhas current. Two months later dozens are washed ashore at Port Elizabeth or are collected by ski-boat fisherman at sea off Cape St Francis. Being in perfect condition, we tell them to fill them with beer and go fishing!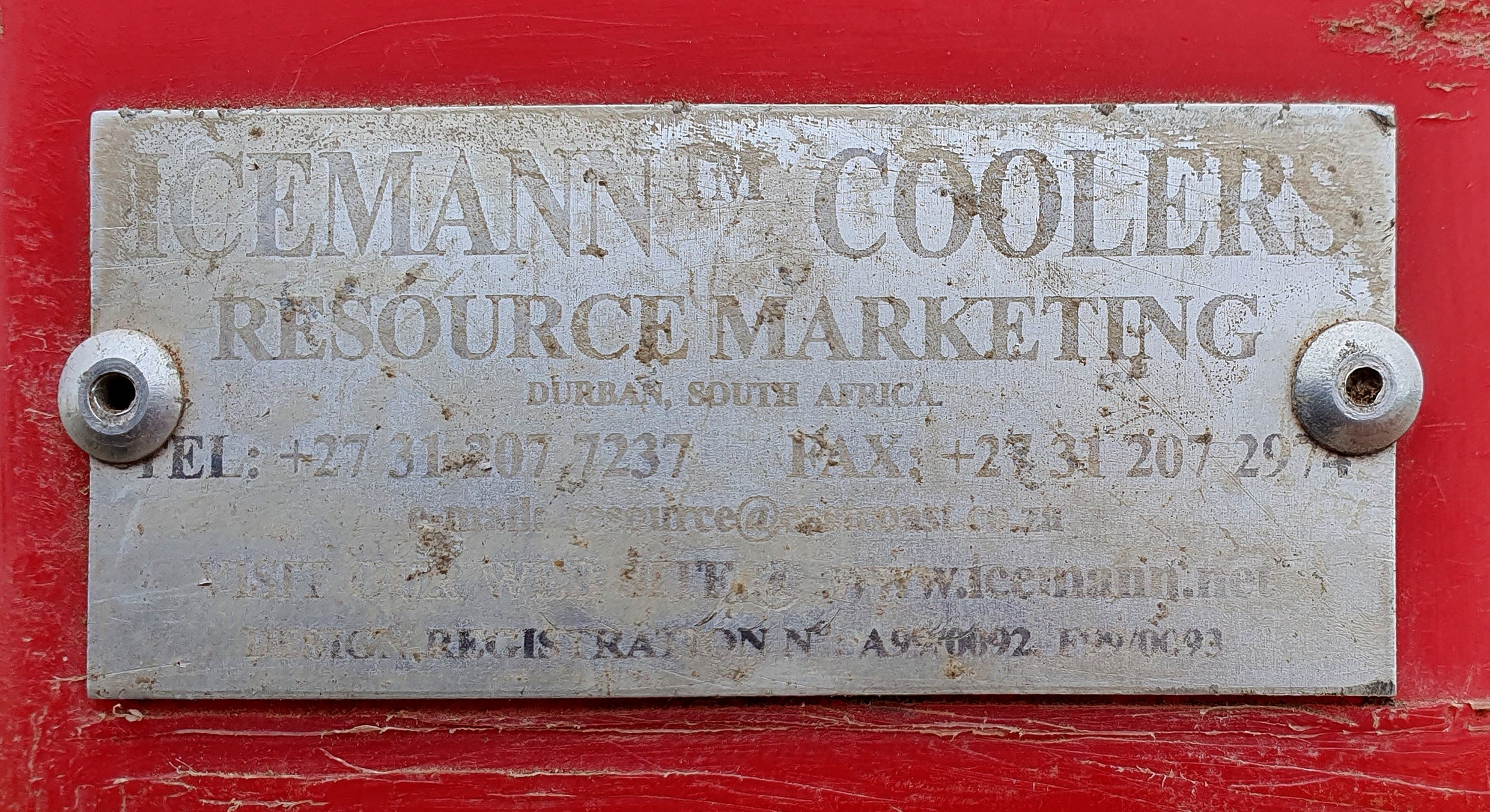 A box with a mind of its own
We could pause there as that story would be incredible enough, but a distinctly more adventurous ice box had decided its journey was not yet over.
The box hitched itself an incredible ride on the prevailing ocean currents and turning south at Cape Point, it headed directly towards the Antarctic. It then made an eastward turn and finally, after a year at sea, it caught the currents tugging north- wards again towards the underside of Australia.
The box was eventually brought to rest on the beaches of the Great Australian Bight. After an estimated distance of 8650 Nautical Miles, it had found its new home. That's something John Iwankiw could not have imagined fully when he first dug our box out of the sand. He was sufficiently taken by the box to look at the manufacturer's tag - and emailed us requesting a new lid.
We sent John a new lid for his ice cooler for Christmas in 2003, with updated stainless-steel circlips on the hinge mechanism. Our box was whole again, in the hands of its proud new Aussie owner and back in the business of keeping drinks ice cold for years to come.
Chronology of Events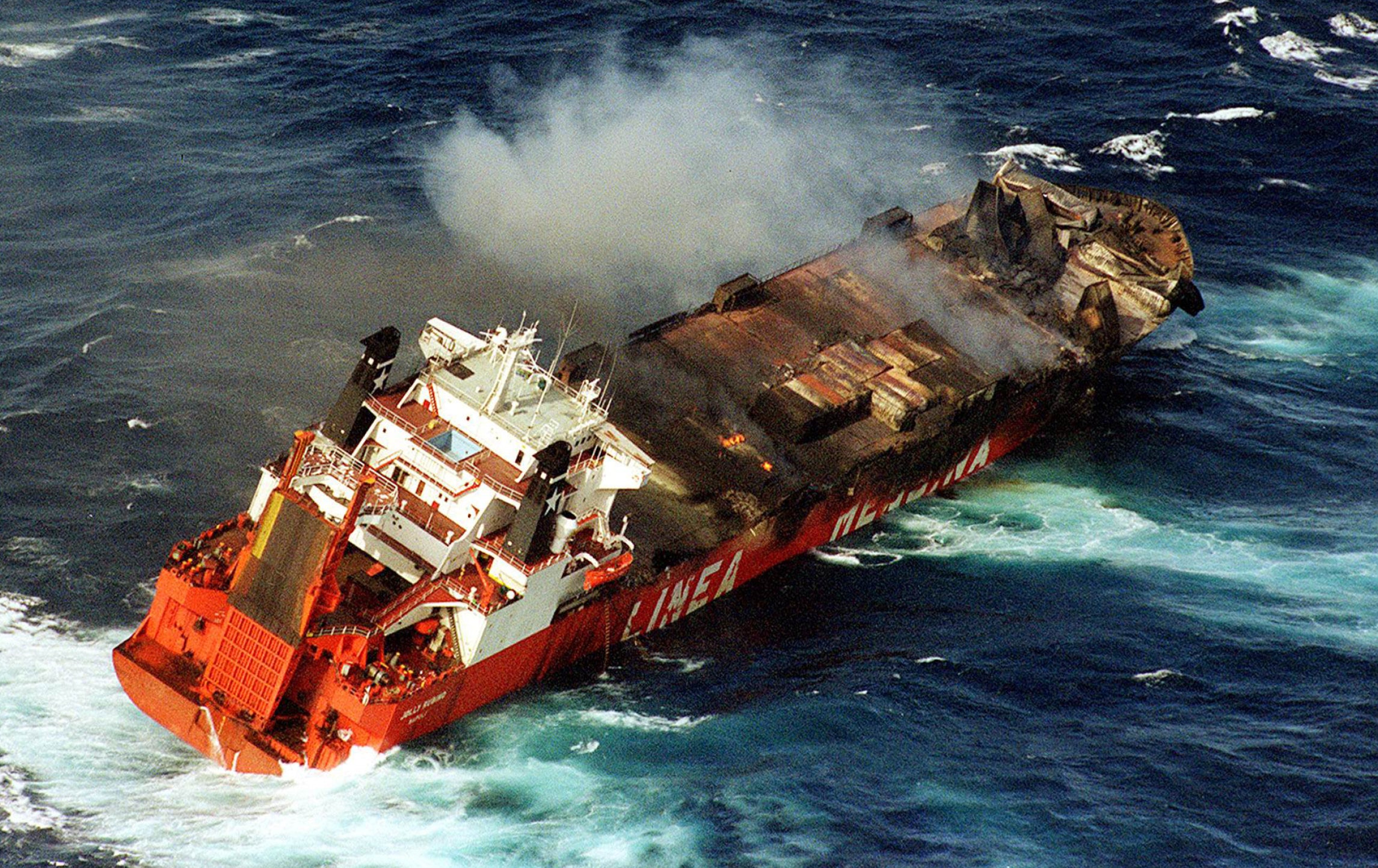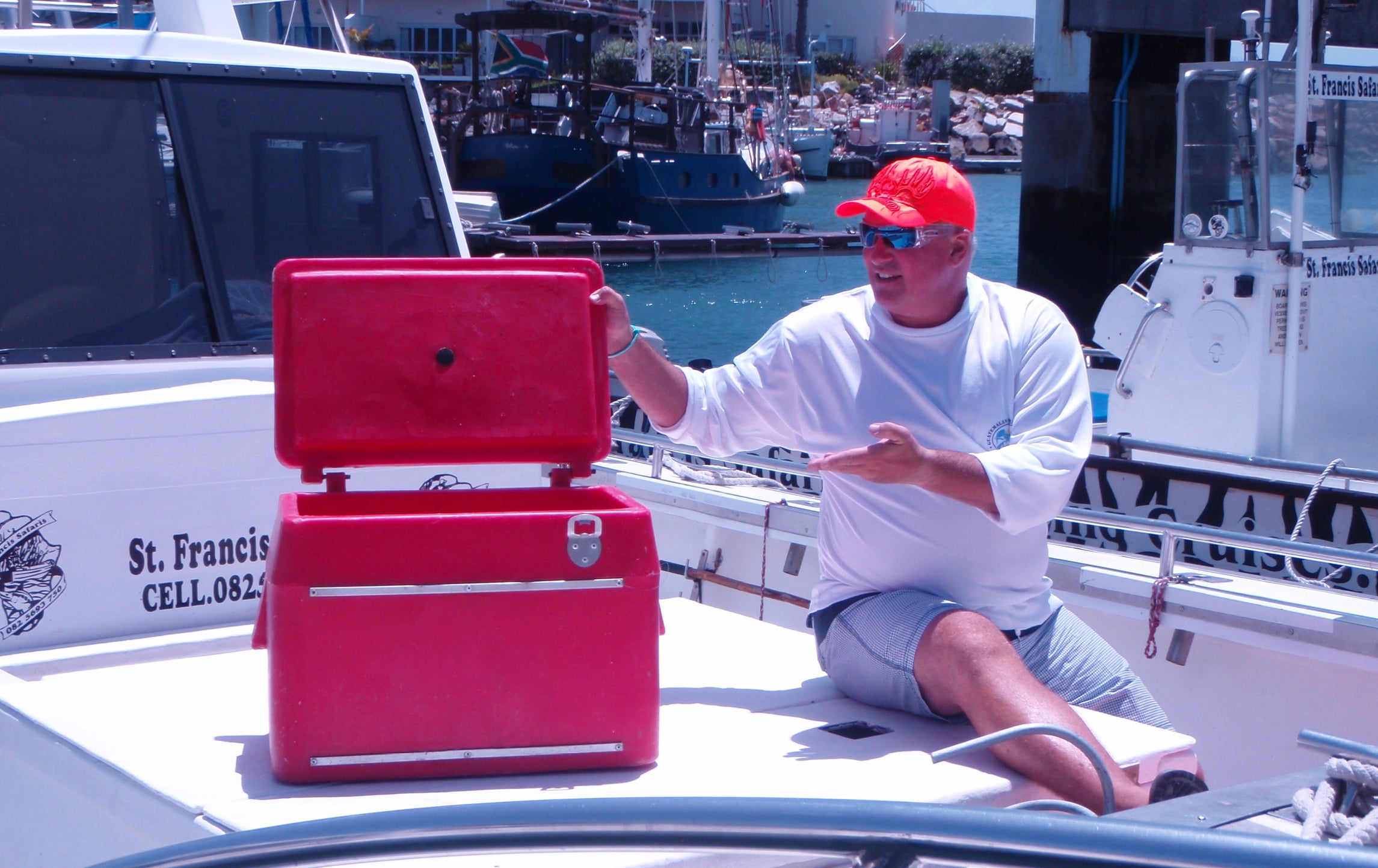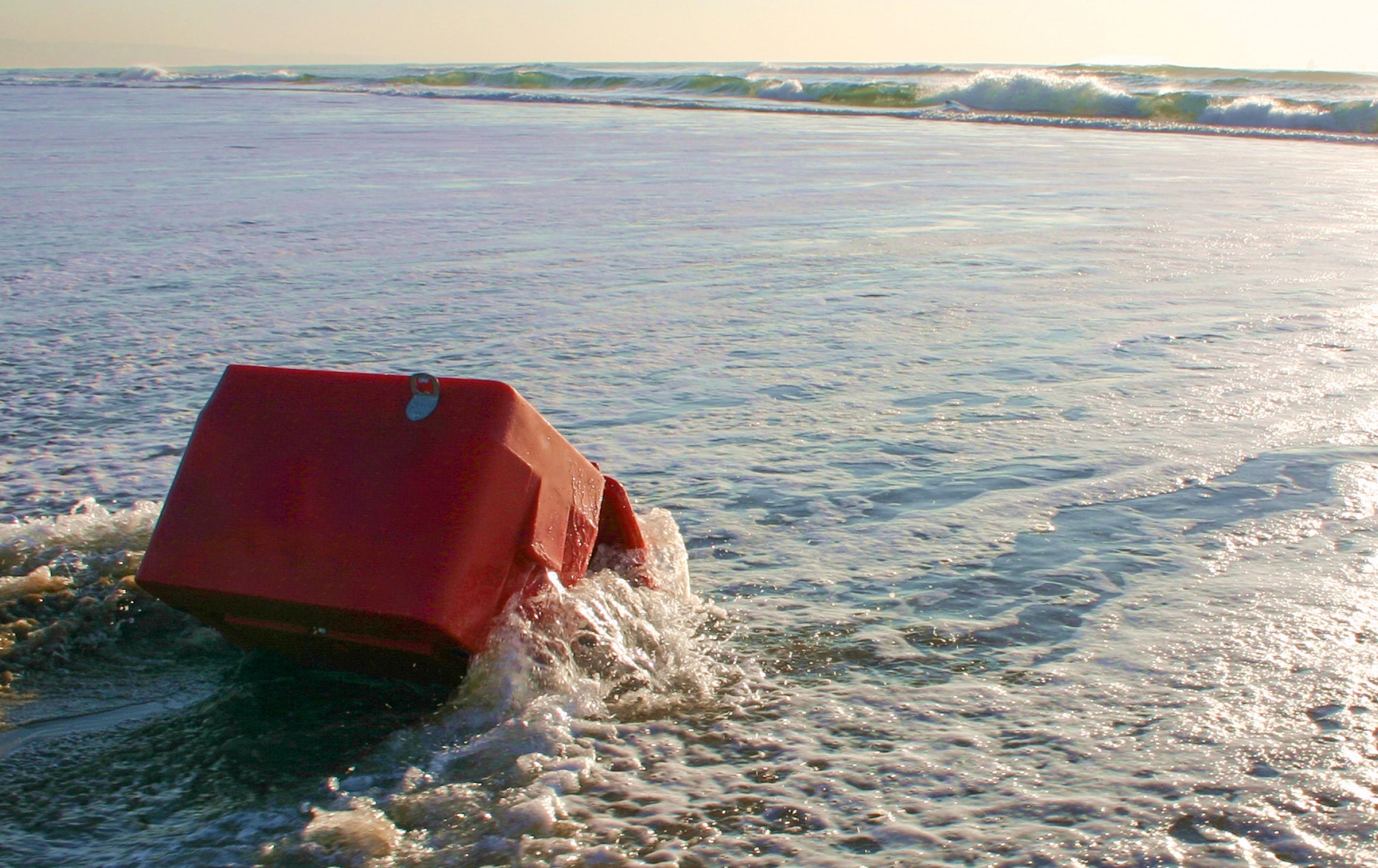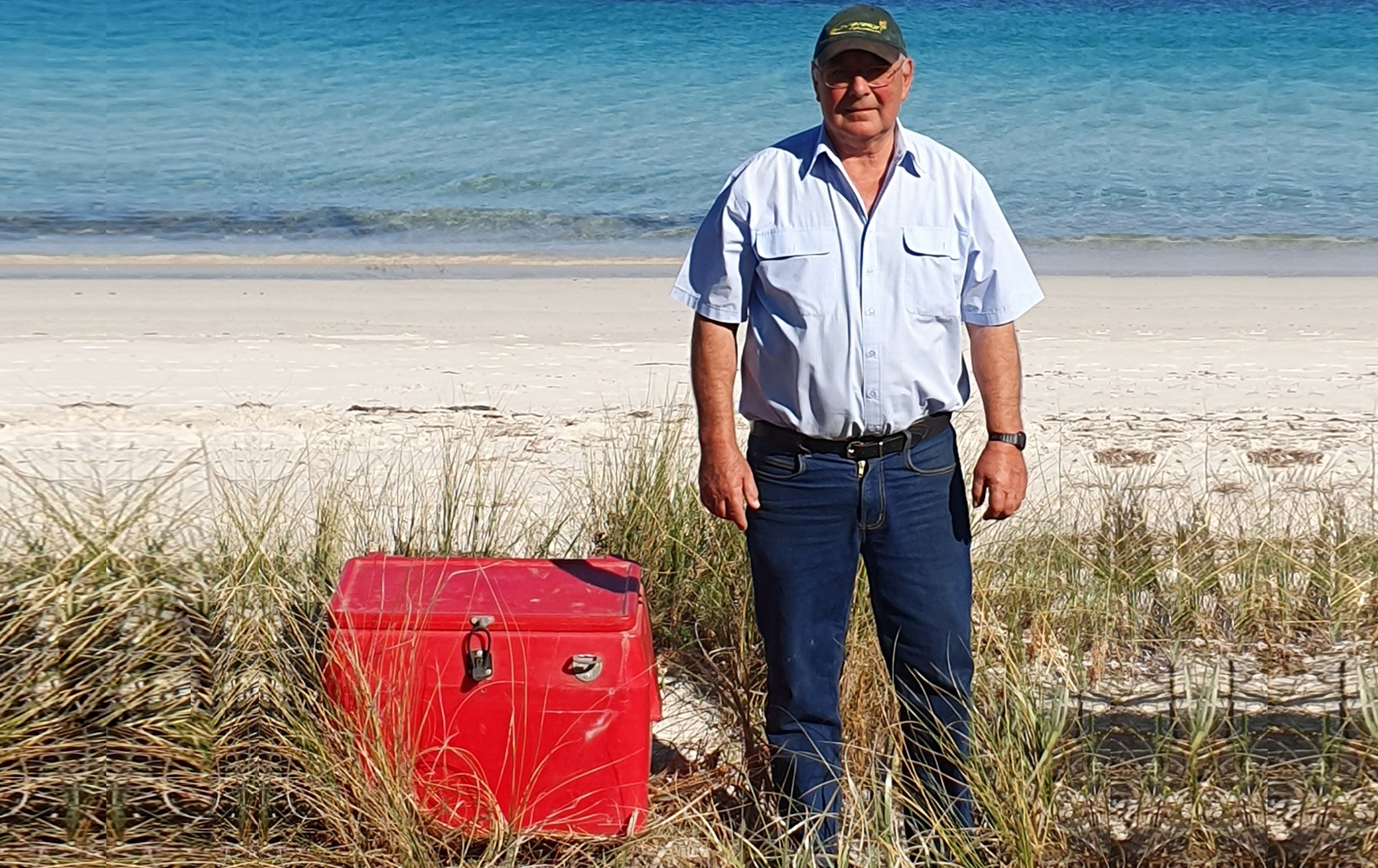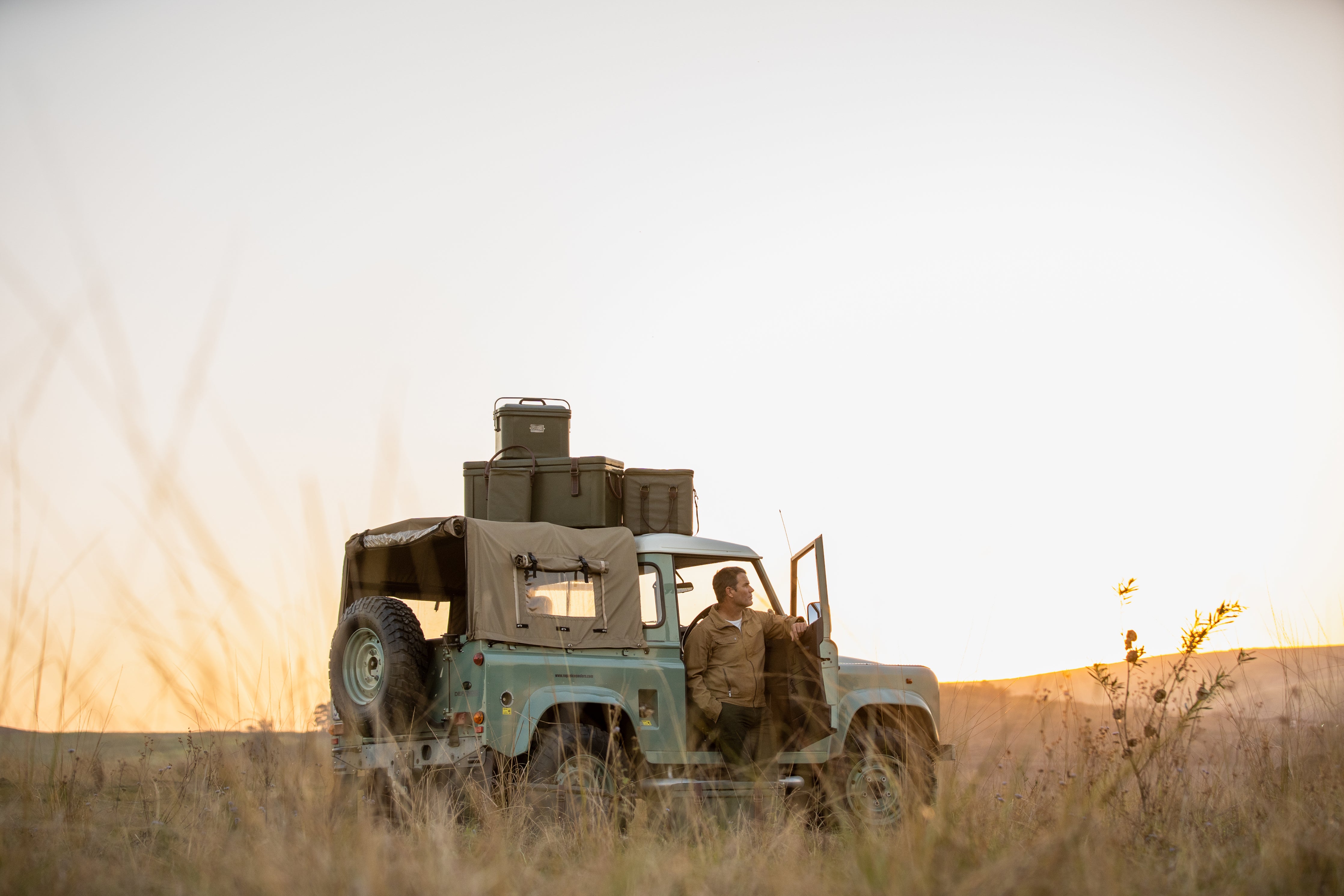 One incredible journey inspires another
This amazing story was the inspiration behind Rogue Ice Coolers: to take the heroic toughness of our journeying cooler box and build it into a superior product for the African outdoors.
It is an ongoing project of passion, developed by South Africans and manufactured in South Africa, for the African bush. Starting from scratch 5 years ago, we've designed and bush-tested every aspect of this product – and redesigned where necessary.
Our newly-introduced 'soft' range of coolers has been the beneficiary of this gained experience. A world first so far as we know, the soft range offers a leak-proof moulded inner shell that is cladded in the luxury feel of a military canvas outer. Lighter than the hard range, our soft coolers still deliver the ice retaining performance the Rogue name is known for.
Here's an African bush inspired brand, surpassing anything else on the market. Safari-styled with bespoke detailing – but always outstandingly functional.